Dumpster Rental Hackensack NJ
Collected waste, debris, and plenty of throwable materials at Hackensack NJ? Order all types of dumpsters from Bin Drop Dumpsters.
Starting at 525$ Only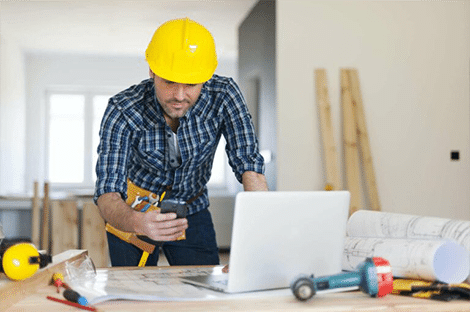 Cheap Dumpster Rental In Hackensack, NJ
Bin-drop Dumpster provides affordable dumpster rental and waste management solutions in Hackensack, New Jersey.
We offer various bin types, including roll-off, front-load, and rear load options, suitable for a wide range of businesses, from contractors to residential and commercial customers. Hackensack is our primary focus, and our mission is to contribute to its cleanliness.
Our services are available six days a week, from 8 am to 4 pm. We handle all aspects, from renting dumpsters to scheduled pickups and proper waste disposal within our working hours. Our team is ready to assist you in choosing the right dumpster size for your specific project.
Furthermore, we ensure compliance with all local laws and regulations in Hackensack. We encourage customers to stay informed and follow any guidelines provided by local authorities regarding dumpster rentals.
How Do I Rent a Dumpster in Hackensack City?
You can order dumpsters of any size in Hackensack County, New Jersey in 4 steps.
What Customers In Hackensack Say
Vick Mazbanian
2023-09-13
I have used Bin Drop dumpster for my house renovation and my business. Service is excellent, reliable and best pricing. Will definitely use them again and will refer them to friends
Michael Tirpan
2023-09-13
It was great. Got a dumpster filled it and called them and they came and picked it up. Fast
Matt Merenoff (Short Sale Savage)
2023-08-31
I have used a few different companies over the years for junk removal. Bin Drop was by far the best - fast, reliable and reasonably priced. Look No further 👍 You will not be sorry you have them a try - let them know the Short Sale Savage Reffered you 🙂
Stephen "Bgame" Burlingame
2023-07-20
We used these guys in Parsippany for a hotel renovation. Not only were they on time but the driver was very helpful and quick. I will definitely be using their services again for all my NJ projects.
Pasquale Garzone
2023-04-28
Best place to rent your dumpster And mike is so ez to work with and a great guy I'll be using them for my next job.
Jeanette Romero
2023-04-17
The absolute most reliable on time, professional service, and satisfaction is guaranteed!
Jacqueline Maria
2023-04-14
Great service. Use them consistently for all of our deep clean-outs. Scheduling is easy and they're reliable. Decided to leave a review after I used someone else when they had no availability and the other company never even dropped the dumpster at the job site! Will never use anyone else again.
Always quick to respond and extremely reliable. Used them multiple times for various properties, and always have been very accommodating.
Great overall experience
Exceptional Customer Support
Who Needs To Order Dumpsters In Hackensack
| | |
| --- | --- |
| Who Needs to Rent Dumpster | |
| | Managing debris from construction sites |
| | Home improvement, renovations, and property cleanouts |
| | Disposal of landscaping debris |
| | Commercial waste disposal and management |
| Restaurants and Food Service | Food waste and trash disposal |
| | Managing waste generated at temporary events |
| | Disposal of roofing materials and debris |
| | Municipal waste collection, storm cleanup, etc. |
| Property Management Companies | Waste management for housing communities and properties |
| | Efficient removal of debris from demolition projects |
| | Disposal of industrial waste and scrap materials |
| | Waste management for schools and colleges |
| | Disposal of medical waste and general waste |
| | Various government projects and public works |
| | Waste management for events and community initiatives |
Dumpster Sizes Available In Hackensack, New Jersey
We have four dumpster sizes for Hackensack people and businesses.
Types Of Dumpsters You Get In Hackensack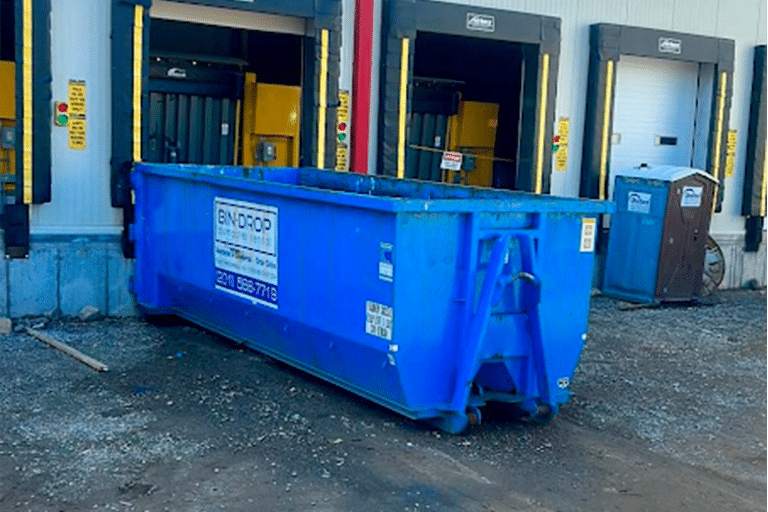 We provide roll-off dumpsters, which are a versatile waste management solution in Hackensack. These open-top containers are suitable for a wide range of projects, including home renovations, construction sites, and cleanouts. Our roll-off dumpsters can be conveniently delivered and picked up, and they come in various sizes to meet your specific needs in Hackensack.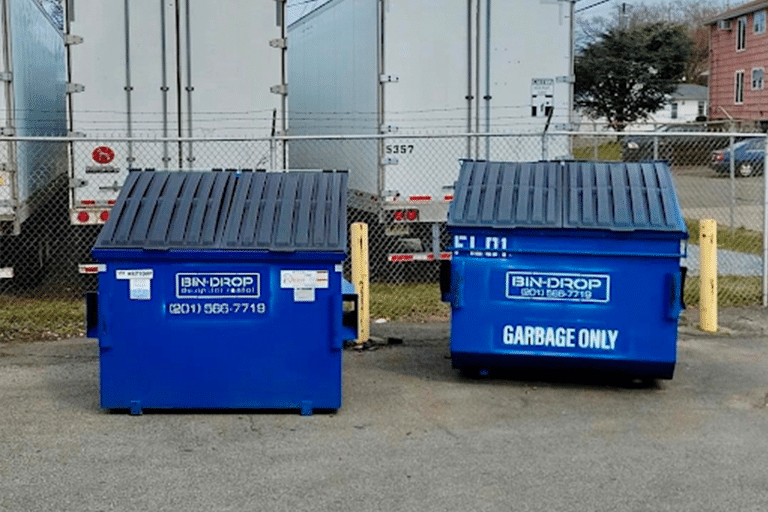 Our front load dumpsters are designed for businesses and commercial establishments in Hackensack. These containers feature a lid to keep waste contained and are emptied from the front, making them ideal for locations with limited space. We offer front load dumpsters for restaurants, offices, and retail spaces, helping businesses in Hackensack maintain a clean and organized environment.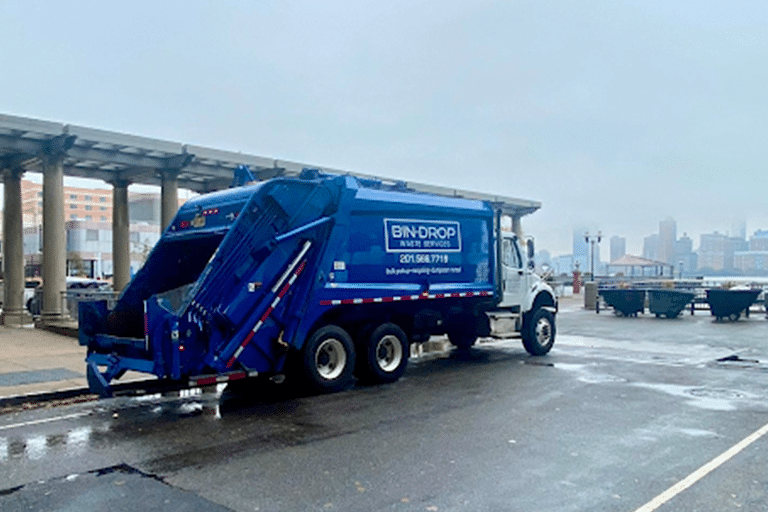 We offer rear load dumpsters as a convenient waste management solution for businesses and institutions in Hackensack. These dumpsters are emptied from the rear, ensuring easy access and servicing. Rear load dumpsters are commonly used by healthcare facilities, educational institutions, and government agencies. We provide these containers to ensure efficient waste removal while adhering to local regulations in Hackensack.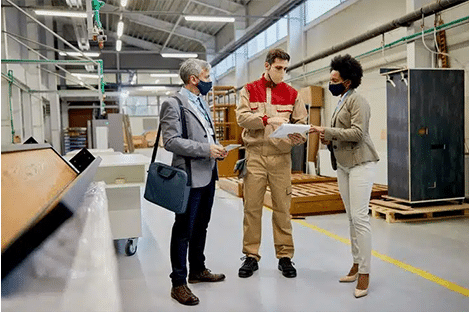 How Much Does Dumpster Rental In Hackensack NJ Cost?
A dumpster rental in Hackensack, NJ can cost you anywhere between $350 to $850. Our dumpsters start at $525, which is an initial quote for a 10-yard dumpster. But the cost varies depending on certain factors. They include dumpster size, rental period, waste type, overage, location, and seasonal changes.
Do I Need A Permit To Rent A Dumpster in Hackensack NJ?
Yes, you need a permit to rent a dumpster in Hackensack, NJ but only if you're placing it on a street, a municipality owned park, or any public property. Dumpster placement on private properties doesn't require a permit, though the municipality may ask you to follow certain rules before you rent the dumpster. For public properties, you will need a dumpster permit approved from the Chief of Police or Officer in Charge of the Hackensack Police Department.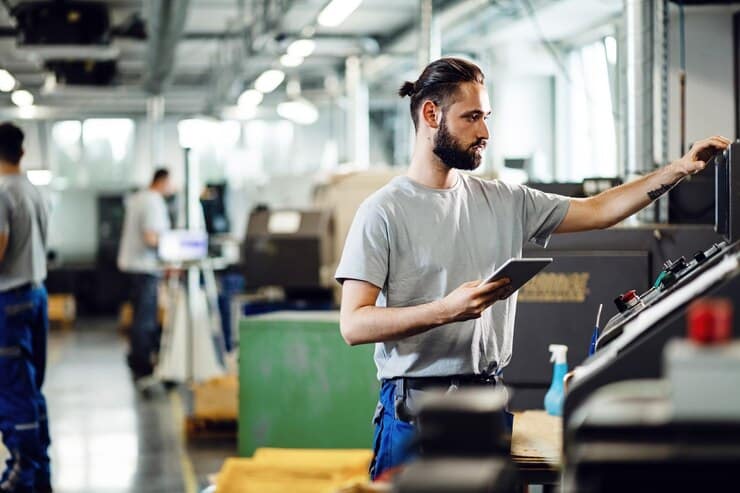 The permit can cost you $50 for residential properties and $250 for commercial ones. It is valid for 14 days and can be renewed for the next 14 days if needed without extra payment. 
You may read about Hackensack's local regulations and restrictions on dumpster placement here.
Do's & Don'ts Of Dumpster Disposal In Hackensack
Not all waste is equal. Some types of waste can be hazardous and pose potential dangers. At Bin-Drop, we strongly advocate for responsible waste management, urging everyone to avoid mixing recyclable materials with non-recyclable waste, chemicals, and everything in between.
| | |
| --- | --- |
| | |
| | |
| | |
| | Commercial cleaning products |
| | Household cleaning products |
| | |
| | |
| | |
| | |
| | |
| | |
| | |
Enough Dumpsters & Trucks For Everyone In Hackensack County
Areas We Serve in Hackensack
We serve all the important areas in Hackensack. So you can order a dumpster from any
location
if you're settled in Hackensack.Here are some famous areas we serve in the city.
Downtown Hackensack
Hackensack University Medical Center
Fairmount Section
University Plaza
Prospect Avenue
Bergen CountyCourtHouse
Maywood
Hackensack River
Hackensack Service Area Zip Codes
Why Hire Our Hackensack Dumpster Company?
If you are looking for a reliable, affordable, and eco-friendly dumpster rental company in Hackensack, NJ, Bin-Drop Dumpsters is the one. We prioritize eco-friendly disposal, offer flexible rental periods and various dumpster sizes, and cater to diverse project needs. Explore our options not just in Hackensack but also in other Bergen County cities.
Dumpster Rental FAQs for Hackensack
Request A Free Dumpster Quote Now
Request a free Dumpster Quote Today!